America's Outcasts: The Women Trapped in a Cruel Cycle of Exploitation
Caught in a recurring pattern of prostitution and incarceration, they are among the most vulnerable women in the US. Yet gaps in the criminal justice system, ruthlessly exploited by sex traffickers, make escape almost impossible.
Annie Kelly and Mei-Ling McNamara
Kate had spent three years behind bars at Lowell Correctional Institution, Florida's largest women's prison, when the letters from Richard Rawls started to arrive.
Men had written to Kate in prison before, but this time was different. Although she had never met him, Rawls made her feel special. He wrote that he'd seen her mugshot online and couldn't stop thinking about her. Somehow aware that she was getting out soon, he offered her money, a home and unconditional love when she was released. 
The letters promised Kate a future she never imagined possible – a way out of the cycle of prostitution and incarceration that had defined her life after a childhood of chaos and abuse. Soon, Rawls stopped signing his letters "Rick"; instead, he urged her: "Come on home to your daddy."
"When you're in prison, all you think about is getting out," Kate says. "The hours go by and it really hurts to know that nobody thinks about you in there.
"So when you get a letter it's like a gift from God. He told me everything that I wanted to hear. He said I wasn't going to be a prostitute any more, that I could go home with him and live at his house, and that he would be the love that I was searching for."
When Kate walked out of prison, Rawls, a career criminal and convicted felon with more than 47 charges for sexual battery, child abuse, drug possession and assault, was there to pick her up. Just as he had promised.
"I got in the car. He'd brought me two sweater dresses, a Heineken and a lot of crack"
"When I got into the car, he'd brought me two sweater dresses, a bottle of Heineken and a lot of crack," she says. "I went right back to smoking crack my first day out of prison."
When she got back to Rawls' house, Kate knew immediately she was in trouble. Instead of the comfortable home she had been promised, the house was filthy and chaotic. Cockroaches crawled up the walls. The windows were sealed shut. And hungry, chained pit bull dogs whined and barked outside. Inside the house, Kate found half a dozen other former Lowell inmates.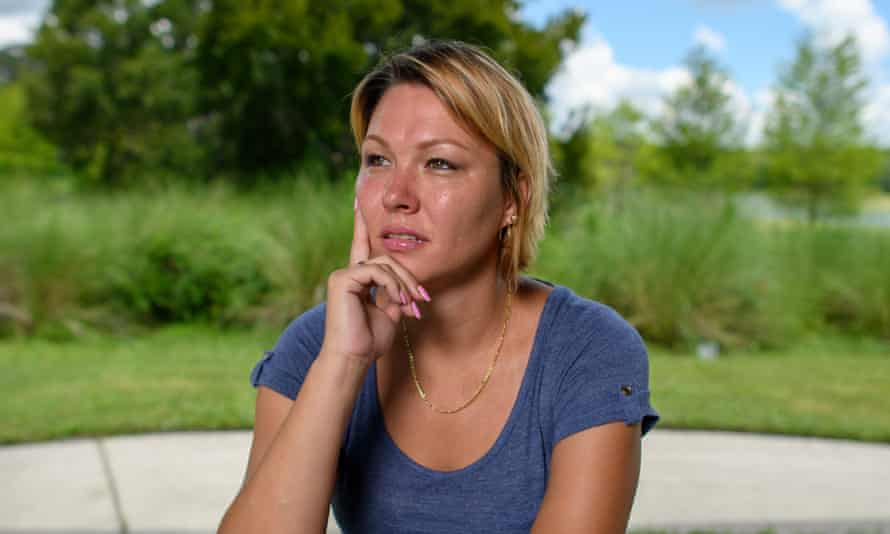 "It was just crazy in there, really a living hell," she says. "At first he gave me all the drugs I wanted, but he made sure that I watched him beat the other girls and I wasn't allowed to leave his room. Then, after two weeks, it switched up and he started telling me that I owed him for all the drugs he'd given me, and now I had to go make him money."
Four months later, a heavily armed Swat team blew in the windows of the house and arrested Rawls, who was later convicted and jailed for human trafficking.
An 18-month police investigation concluded that, over the course of five years, Rawls had trafficked Kate and at least 18 other women out of jails and prisons across Florida.
At the time of his arrest, he was making thousands of dollars a month from prostituting the multiple women he was keeping at the house. Controlling them with narcotics, prescription pills and brutal beatings, he touted them on street corners and escort websites.
Rawls remains the only person convicted of trafficking women out of criminal justice institutions in the US. Yet his case is by no means exceptional.
A flawed system
A Guardian/Observer investigation has found that jailhouses and prison cells across the US are routinely used as recruiting grounds by pimps and sex buyers.
Exploiting gaps in the criminal justice system, predators are targeting some of the country's most vulnerable and isolated women, trapping many in an endless loop of criminalization and exploitation.
State to state, the recruitment methods being used to target victims are broadly the same.
The first stage involves finding potential victims. US public record legislation means that, in many states, anyone charged with a criminal offense will have their personal data posted on government websites. The information can include mugshots, home addresses and details of criminal records. In some states, details of arrests and charges are also printed in local newspapers.
This means predators can cherrypick potential targets, find where women are being held, and on what charges, and – in some cases – learn when they are likely to be released.
Information posted online can also include information on bail bonds set for women awaiting court dates.
Becki, a trafficking survivor from Cincinnati, Ohio, said that in 10 years coming in and out of the criminal justice system, she routinely witnessed pimps and sex buyers using corrupt bail bondsmen to access women in jailhouses.
"[The pimps] bail you out and when you walk out of jail that's it, you owe them," she says. "You'll do anything not to go back to jail, and so you go out and you have to work it off – and more than likely, you're then never getting away from this man. He's got you now."
Inside prisons and jails, the use of prison and jail commissary accounts – which allow inmates to receive money from outside to spend on food, toiletries and other essentials – is a key vehicle for recruitment.
"I'd tell the girl he wanted whatever she needed to hear to get in the car with him. It was like ordering food off a menu"
In many facilities, anybody can send money to an inmate.This means that many women are, in effect, financially supported through incarceration by men on the outside, who then demand repayment when they are released.
Traffickers are also using inmate bank accounts to pay in-house recruiters to scout out potential targets.
"When I was in prison I'd speak to my pimp every week and tell him about what new girls had come in and then he'd send me money," said Chloe, a former inmate at a state prison in Ohio.
"I'd tell the girl he wanted whatever they needed to hear to make sure she got in that car with him when she left. It was like ordering food off a menu."
A hotbed for recruitment
In a remote and dusty prison complex in Venus, Texas, Anthony Harris, a former pimp who who was convicted of compelling prostitution in 2015, laughs when he is asked if he's heard about pimps recruiting women from prisons and jails.
"Oh yeah, I hear about that all the time," he says. "[Jails and prisons] are good recruiting places, because they come out of jail and they have nothing, they have nowhere to go, they have no family, don't have any money or any food. Other girls will see someone in jail and say: 'Hey, my guy wants to talk to you' – and the next thing, you're putting money on her books and sending her letters."
When women are released, pimps wait outside to collect them "like a line of cabs", says Harris.
"They probably have never seen you a day in their life, but they become loyal to you because of what you did [for them inside]. So when they get out they feel obliged to continue to be loyal to them, so you just got yourself a new girl."
Over the course of the investigation, the Guardian was granted access inside the Western Massachusetts Regional Women's Correctional Center. It is one of the few institutions that acknowledges it has an issue with the trafficking of inmates.
Nicole Bell, a trafficking survivor and founder of Lift, a local anti-trafficking organization, runs workshops inside the jail to prevent inmates being groomed and recruited by pimps and sex buyers. She was repeatedly incarcerated at the jail when she was in the grip of addiction and prostitution on the streets of Worcester.
"I remember the feeling of dread whenever I came back here [to the jail], the feeling of hopelessness, the [sense of]: 'How did I get back here?'" she says. "It took me a long time to recognize I was a victim myself, because society just treats us like criminals."
The problem, says Bell, is that the women she works with don't fit what many people imagine to be the profile of a trafficking victim. Much domestic trafficking in the US doesn't involve people being transported across borders or controlled by organized criminal gangs. It is often very small and very local. In 2016, 37% of women who called a national helpline for trafficking victims said they had been trafficked by their partner.
"Trafficking for many of these women started with a relationship that turned exploitative, or a past that has led them to drug use – but because they're involved in prostitution and addiction and have a criminal record, they're treated like a throwaway population," Bell says.
In the US, trafficking is defined by exploitation, with victims controlled through fraud, force or coercion.
"These woman have been hurt and exploited by people their whole lives, but society doesn't care what happens to them," says Bell.
"When you get the letters … sometimes you want to believe what they're telling you is real"
Inside the jail, female inmates showed letters from men they didn't know. In an effort to befriend them, the senders offered to send them cash and provide them with money, drugs and housing after their release. This grooming process often goes on for months.
"It gets so lonely in here," says Jill, 24, her tiny frame swamped by a baggy regulation orange jumpsuit. This is her 22nd time in the jailhouse.
"I have a boyfriend on the outside but he lets me prostitute, so does he really love me? And he lies to me all the time. When you get the letters from these men, sometimes you want to believe what they're telling you is real."
She shrugs her shoulders. "When you're in jail, you're all alone. Sometimes, without them we'd have nobody," she says. "My family won't help me."
Many of the women here know the men writing to them are pimps or sex buyers, but say that without their support they'd have nowhere to go when released.
"I know girls who survive in here because of the men," says Katrina, another inmate. "Imagine you're in here for a year and they're supporting you. What do you think they want when we get out? Imagine you say you don't want to go back to disrespecting your body. That's just not going to fly. Nothing's for free, I've learned that."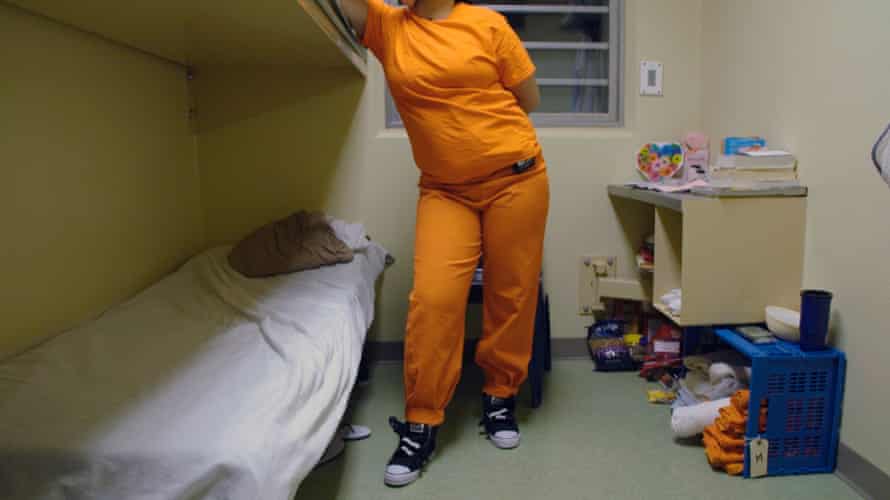 A matter of survival
While many women in America's booming $9.5bn sex trade work independently, pimp-controlled prostitution is now widely acknowledged as one of the most brutal and pervasive forms of human trafficking in the US.
Prostitution is illegal in every state bar a few counties in Nevada. According to FBI data, more than 39,000 people were arrested for prostitution and related charges in 2016. It is believed that 80% of women arrested on prostitution charges are either under the control of a third party or have been trafficked at some point.
Of the 20 trafficking survivors who contributed to the investigation, the majority alleged they had been arrested multiple times for crimes committed while they were under the control of a trafficker.
"Vulnerable women who are being controlled and exploited continue to be arrested every day," says Rebecca Bender, a national anti-trafficking advocate. She says a recent move in many states away from arresting women for prostitution has been falsely held up as a solution to the criminalization of trafficking victims.
"There is little awareness that many women in a trafficking situation are also forced into many different illegal activities, which make them a target for re-arrest by the police," she says.
The impact of having a criminal record often makes it impossible for women leaving incarceration to find employment and safe housing, or to regain custody of their children.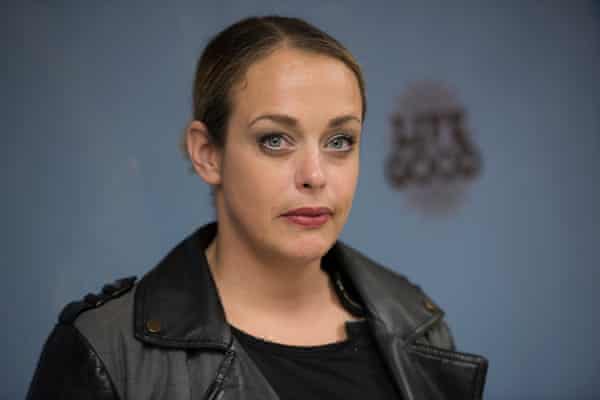 "I try to help them when they get out but we don't have a safe house, so when they're released the traffickers are the ones who can help meet their basic needs," says Bell. "It's a matter of survival."
Solutions, say advocates like Bell and Bender, have to start inside the facilities themselves, where there is an urgent need for staff training and more interventions to support women.
Since the Rawls case, the Department of Corrections in Florida has implemented anti-trafficking training and awareness measures designed to educate staff and inmates about human trafficking.
In a statement to the Guardian, the Florida Department of Corrections said it had fully cooperated with the Rawls enquiry and added: "The department is committed to preventing human trafficking and working with our partners in law enforcement to ensure any individual involved is criminally prosecuted. We take all allegations of this devastating crime very seriously, and have implemented aggressive measures to protect our most vulnerable populations from this enterprise."
For many, however, support either in prison or outside is simply not available.
"These are some of the most vulnerable, high-risk individuals in our society," says Bell. "At the moment, most are just trapped in a continuous loop of abuse and exploitation."
Living in Freedom Together supports survivors of sexual exploitation in Massachusetts
Director of photography
Alex Healey
Editor
Agnieszka Liggett
Executive producer
Laurence Topham