Shared Trade
An aligned network of artisan enterprises supporting women's dignity and economic freedom.
Advancing Equity in the Global Value Chain
Partner Criteria
Dignified Employment
Provides economic freedom through dignifying work and living wages, often maintaining or restoring traditional local crafts.
Direct Supply Chain
Creates opportunities for a greater profit to reinvest in the community by cutting out distributors.
Community Development
Supplies a programmatic element within their company to support their employees and/or community.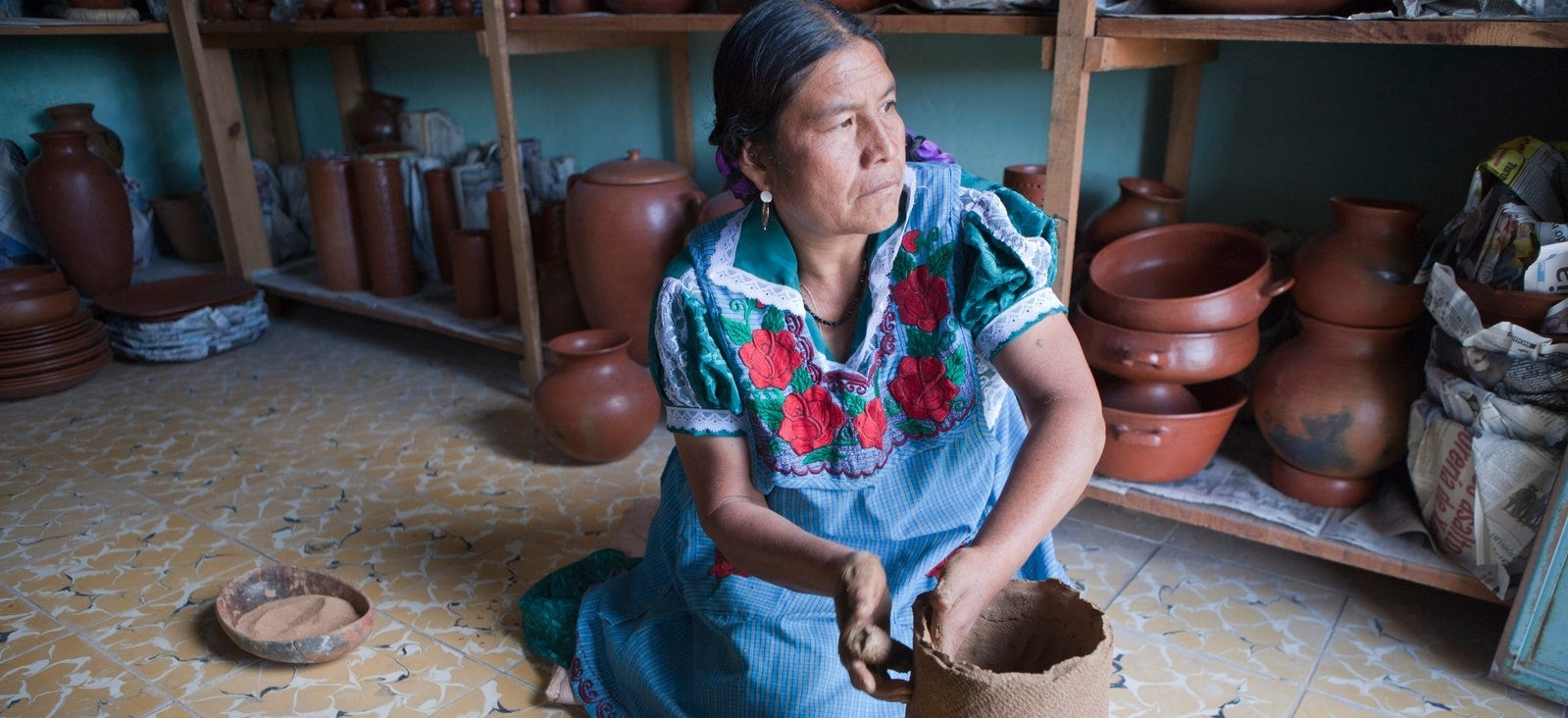 A Friendship First Model
Access to an international community of support and increased markets amplifies artisan voices and eliminates isolation, maintaining artisan wellness at the center. Valuing artisan makers, especially women, lifts communities out of extreme poverty and creates healing for families.
SHARED TRADE
More Than Fair
Our model for international trade increases the value of artisans in the market chain, through an increased percentage of sales and access to a global community of support.
39
Artisan Partners in 21 Countries
1,400
Artisans Employed by Partner Organizations
58%
Average Revenue Returned to Our Partners
Program Components
While working with our partners, we heard a recurring theme: their needs as a social enterprise are as unique as they are. We developed these programs to be able to provide value and support at each stage of growth.
Collaboration Program
We connect Artisan Partners with volunteer professionals who offer advice, tools, and analysis over a 6-month collaboration.
Our program eliminates the power dynamic that exists in traditional mentorship by holding a strengths-based and relationship-first perspective.
Learn More
Small Grants
During the early months of the pandemic, 95% of our artisan partners stopped production. Nine of our partners received small grants to offset the financial impact.
Since then our small grants program has expanded to multi-annual granting cycles.
Global Network
An international community of social enterprises that gathers for monthly webinars, virtual events, and connection groups.
Global Partners have access to business development tools, community resources, and opportunities for connection with a sisterhood of like-minded leaders.
Accelerator Program
A committed process of collaboration, strategic planning, resource acquisition, and enterprise expansion for Global Partners who are ready to create new growth.
Each year, one partner is selected for an 18-24 month long commitment to accelerated growth.