Realtor Closing Gifts
Designed for our friends in the real estate community, these packages make perfect closing gifts. They can also be used for new executive welcome gifts, speaker gifts, and more.
Gifts That Create Hope, Safe Housing, and Hospitality
Diamond
$360
Large Woven Tray
Sea Salt Driftwood Candle & Room Mist
2 Most Powerful Force Ceramic Mugs
Tea Towel
Waffle Throw
Customizable Wooden Cutting Board
Platinum
$250
Small Woven Tray
Calm Candle
Grapefruit Jasmine Room Mist
2 Most Powerful Force Ceramic Mugs
Tea Towel
Customizable Wooden Cutting Board
Gold
$150
Most Powerful Force Burlap Tote
Eucalyptus Mint Hand Soap, Hand Lotion, & Room Mist
2 Nashville Love Heals Stainless Steel Mugs 
Tea Towel 
Silver
$85
Most Powerful Force Cotton Tote
Love Heals Stainless Steel Water Bottle
Lavender Room Mist
Celebrate Candle
Lavender Bath Bomb
Our Mission
Heal. House. Employ.
Our two year residential community offers women survivors of trafficking, prostitution, and addiction a sanctuary to heal and thrive.
2 Years of Free Housing
Healthcare and Trauma Therapy
Job Training and Meaningful Employment
Together, we can ensure access to safe and supportive housing, financial independence, and a lifelong community of support.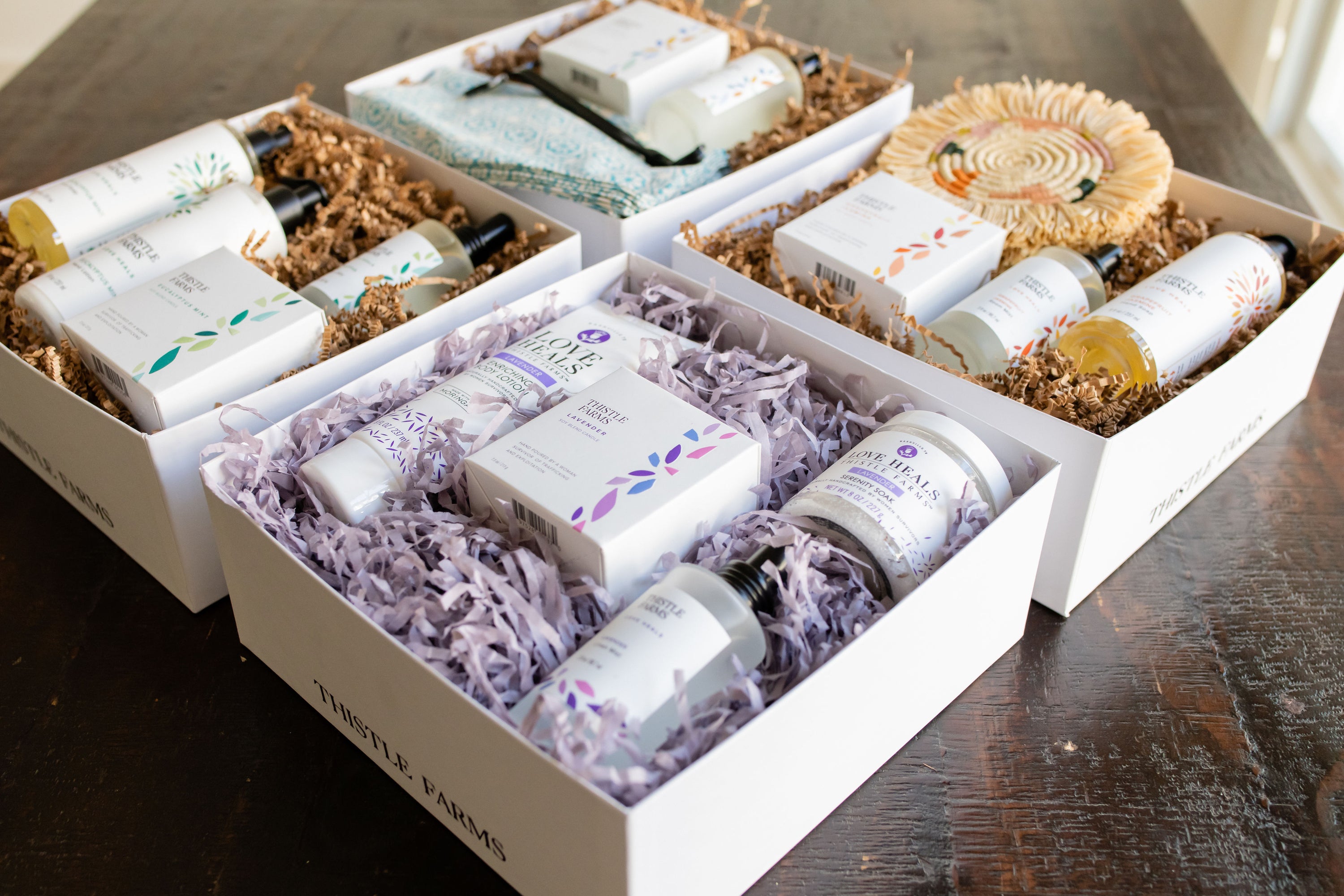 Corporate Gifts
Clients, employees, wedding parties, house closings, milestones, anniversaries, birthdays and more.