A Single Candle Cuts Through The Darkest Night
The work of love is to keep lighting the way for millions of women still searching for a way out.
For 25 years, Thistle Farms has lit a pathway of healing and hope for women survivors of trafficking, prostitution, and addiction.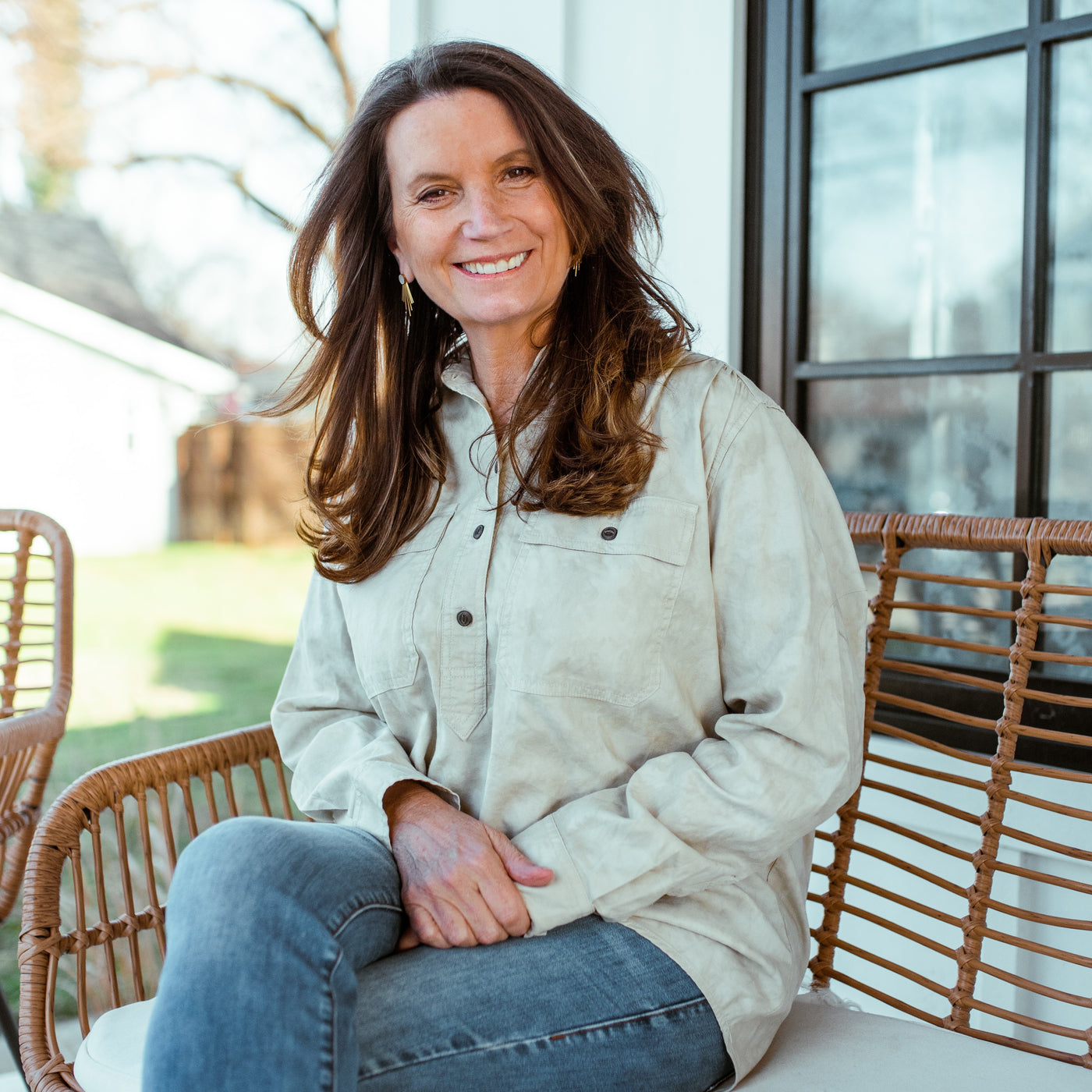 Our History
I Dreamed of a Sanctuary
After experiencing the death of her father and subsequent child abuse when she was 5, Becca Stevens longed to open a sanctuary for survivors offering a loving community.
In 1997, Becca opened our first home as a sanctuary for 5 women survivors. 
Four years later, the women were making great strides in recovery, but struggling to become financially self-sufficient due to employment barriers. 
To address this, Becca, volunteers, and residents began making candles in a church basement and, in 2001, Thistle Farms social enterprises were born.
We believe love is the most powerful force for change in the world. Because love has the power to heal.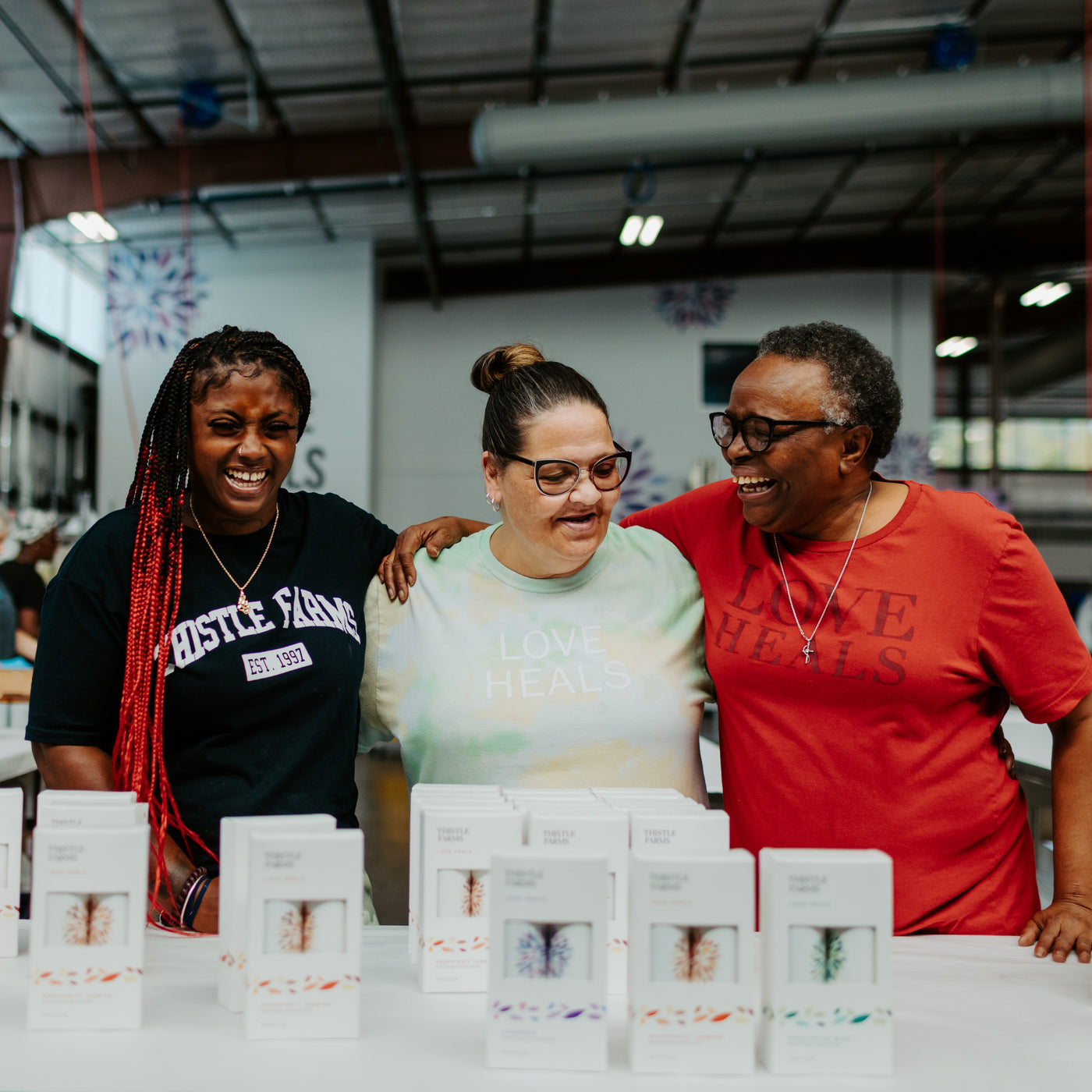 At Thistle Farms, we don't ask, "what did you do?"
We ask, "what happened to you?"
Most of the women we serve first experienced sexual abuse between ages 7-11 and began using alcohol or drugs by age 13, and first hit the streets between the ages of 14 and 16. 
Traumatic childhood experiences give way to homelessness, addiction, further abuse, and incarceration, often compounded by poverty. 
We believe that love is more powerful than all the forces that drive women to the street, and a strong community will help them not only heal, but thrive.
Together, we heal by ensuring access to safe housing, financial independence, and a lifelong community of support.
Living Our Mission
Thistle Farms is a nonprofit social enterprise dedicated to helping women survivors recover and heal from prostitution, trafficking, and addiction. We do this by providing a safe place to live, a meaningful job, and a lifelong sisterhood of support.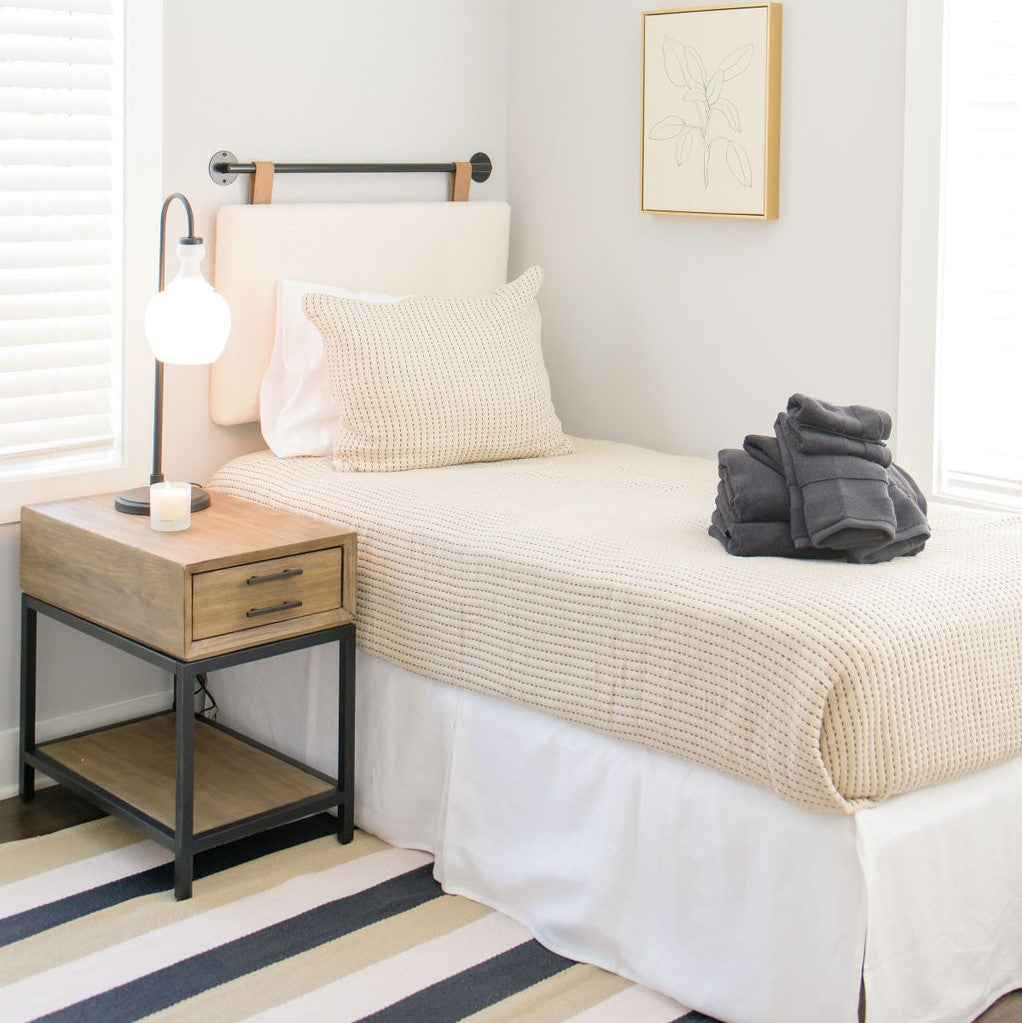 Sanctuaries for Healing
Housing, healthcare, counseling, and employment for two years - free of charge. 
We do this through:
32 beds in Nashville
A network with more than 550 beds across the country
Opportunities For Economic Freedom
Moving from fear and vulnerability to employment and economic independence.
Our social enterprises provide jobs for survivors and revenue for our mission. 
Space and Pathways to Challenge Systems
By sharing stories, speaking truth, and listening.
We do this through:
Public policy and advocacy initiatives
Education opportunities to train and inspire
Together, we are stronger, more compassionate, and better equipped to reset broken systems.
Why the thistle?
Thistles grow on the streets and alleys where the women of Thistle Farms have walked. 
Considered weeds by many, thistles have a deep root that can shoot through concrete and survive drought.
The resilience, vibrancy, and healing qualities of the thistle parallel the survival and flourishing of women survivors.