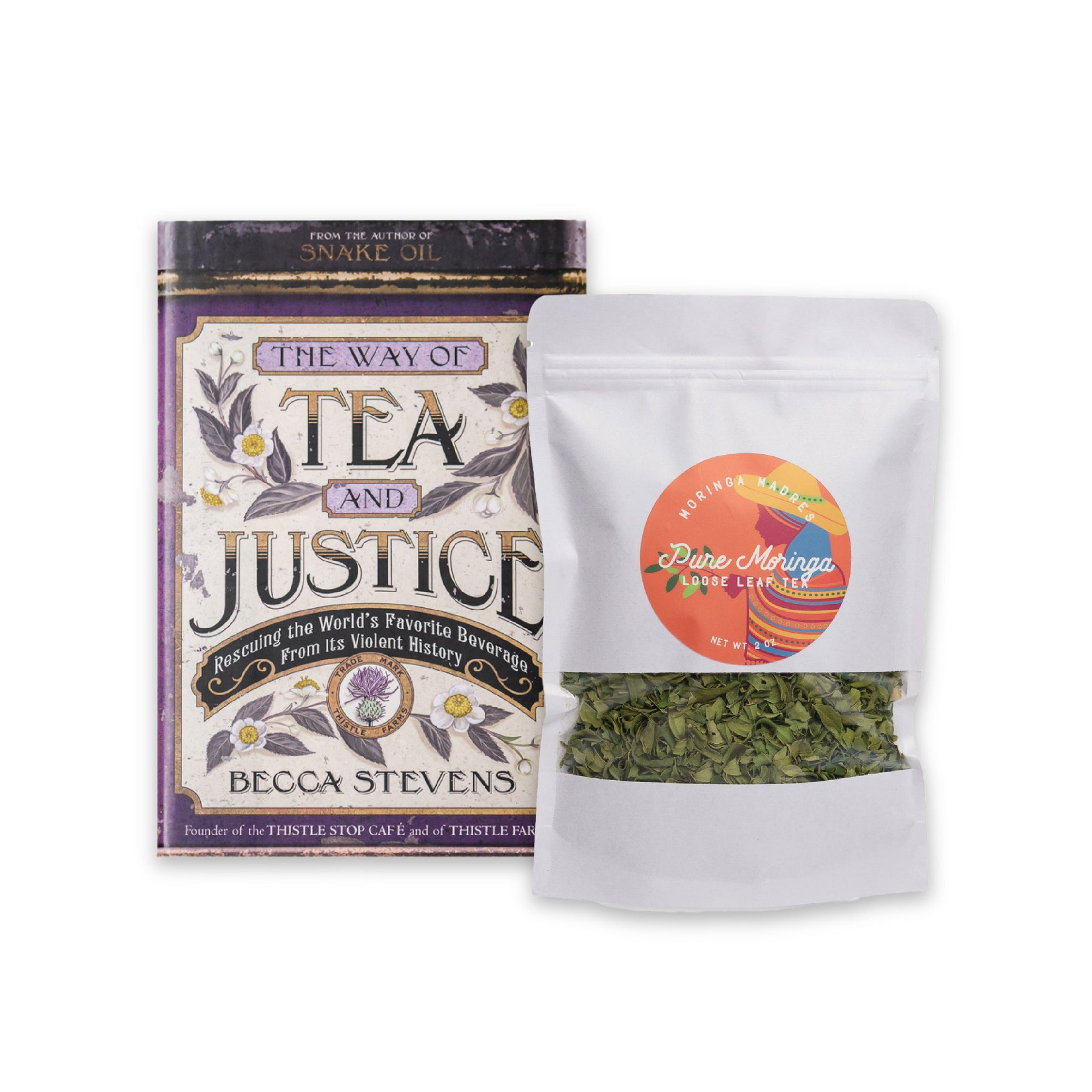 The Way of Tea and Justice Book + Moringa Tea
Rescuing the World's Favorite Beverage from its Violent History.
By Becca Stevens
While tea has helped usher in economic and spiritual growth in its 3,500 year history, it has also been part of the oppression of women. It's tied to the mission of Thistle Farms through the stories of the oldest forms of human trafficking, trading of opiates in China, and sexual violence in the fields of India.
But tea has a noble story too, as its rituals and symbolism are great companions for cultivating justice. Whether being dumped into a harbor, served by Gandhi as he negotiated freedom, or fundraising for the Women's Suffrage Movement, tea has played a part in every revolution since the 1700s. Tea creates an environment of rituals, offering dignity and creating dialogue.
As you read, enjoy a cup of Pure Moringa Tea, grown and harvested by women survivors in Mexico working to end the cycle of violence and vulnerability of generational poverty. Deeply healing and nourishing, Moringa is filled with proteins, antioxidants and vitamins. May it sustain and strengthen us for the work that lays ahead.
Shipping
We currently ship to the contiguous United States and Alaska.  
$8.50 flat rate shipping  
Free shipping on orders over $150  
Orders are processed and shipped Monday-Friday. Fulfillment may take 3-5 business days (though we will do our best for it to be faster). 
We primarily ship via UPS. USPS is used for PO Boxes or when customers make specific arrangements. Additional shipping charges may apply if an order is returned to us by the carrier. 
Please email customerservice@thistlefarms.org for more information.
Return Policy
We offer a 30 day return window for product purchased from ThistleFarms.org, The Shop At Thistle Farms or at an official Thistle Farms pop-up event.  For exchanges, please process a return and re-order the item you wish to receive.
Effective Jan 1, 2019

Thistle Farms' dedication to using natural ingredients keeps our products fresh for a shorter period of time. Our products are only guaranteed when purchased directly from
ThistleFarms.org
The Shop at Thistle Farms
A Thistle Farms pop-up event
For issues with Thistle Farms products purchased from other retailers, please contact that retailer directly for a replacement or refund.
If you are not completely satisfied with your purchase, you can send it back for a full refund within 30 days of receiving your order. To be eligible for a return, we require a receipt or proof of purchase, and your item must be unused and in the same condition that you received it.
A pre-paid shipping label will be provided and a $7 shipping cost dedicated from the refund. Once your return is received and inspected, we will send an email to notify you when your refund has been processed.

The only items we cannot issue a refund on are items purchased that have been marked down, gift cards, special orders, and shipping charges.
Exchange Policy
We are only able to process returns at this time. If you would like to exchange a product, please follow our return policy above.

You may then place a new order online. We apologize for any inconvenience this may cause

NOTE: When shipping an item valued over $75 on your own, consider using a trackable shipping service or purchasing shipping insurance, as we cannot guarantee that we will receive the returned item.

Meet the Artisans
Moringa Madres
Demographic
Extreme Poverty
Moringa is known worldwide for its astounding health benefits, but is becoming newly popularized in Western culture. Moringa Madres (spanish for "mother"), is a social justice enterprise employing survivors who grow, harvest and sell the nutrient-rich leaf to gain economic freedom for their families.
Each purchase of Moringa Madres tea provides financial empowerement and independence for women, in addition to incredible health benefits for your body and soul!
Learn More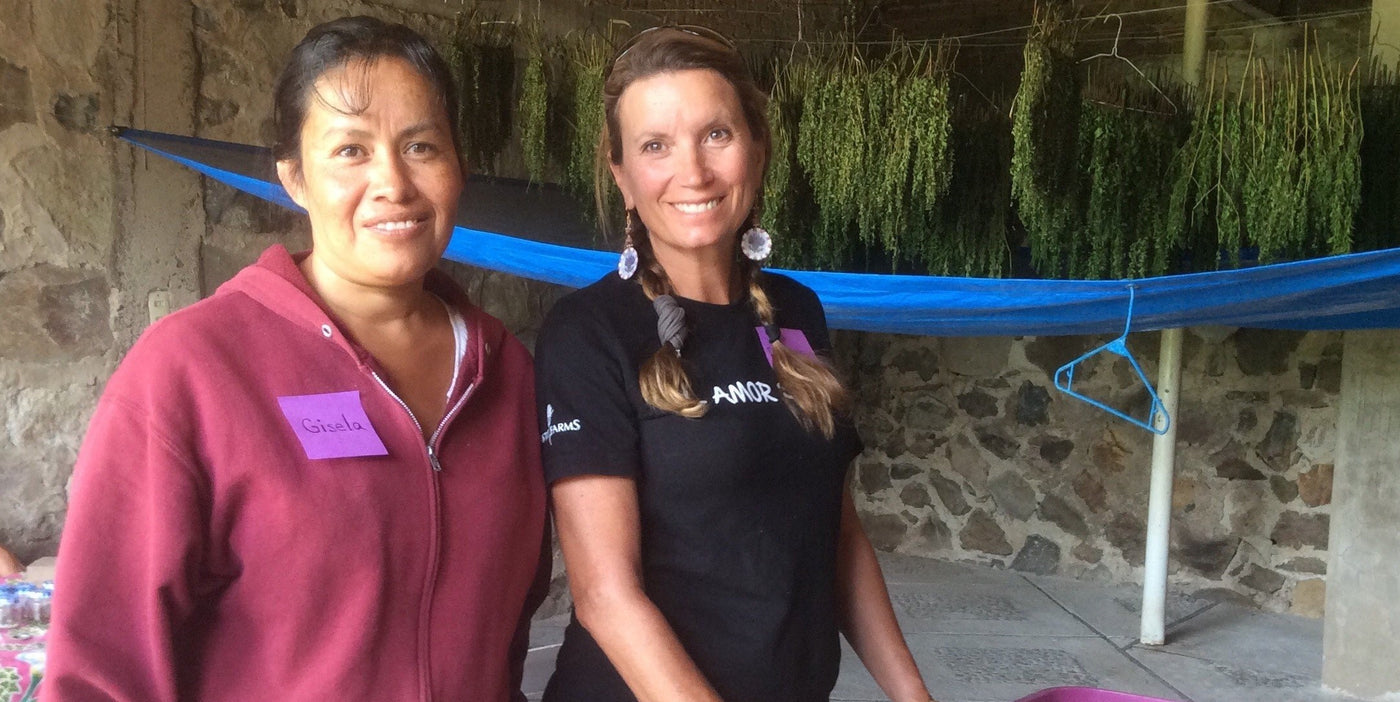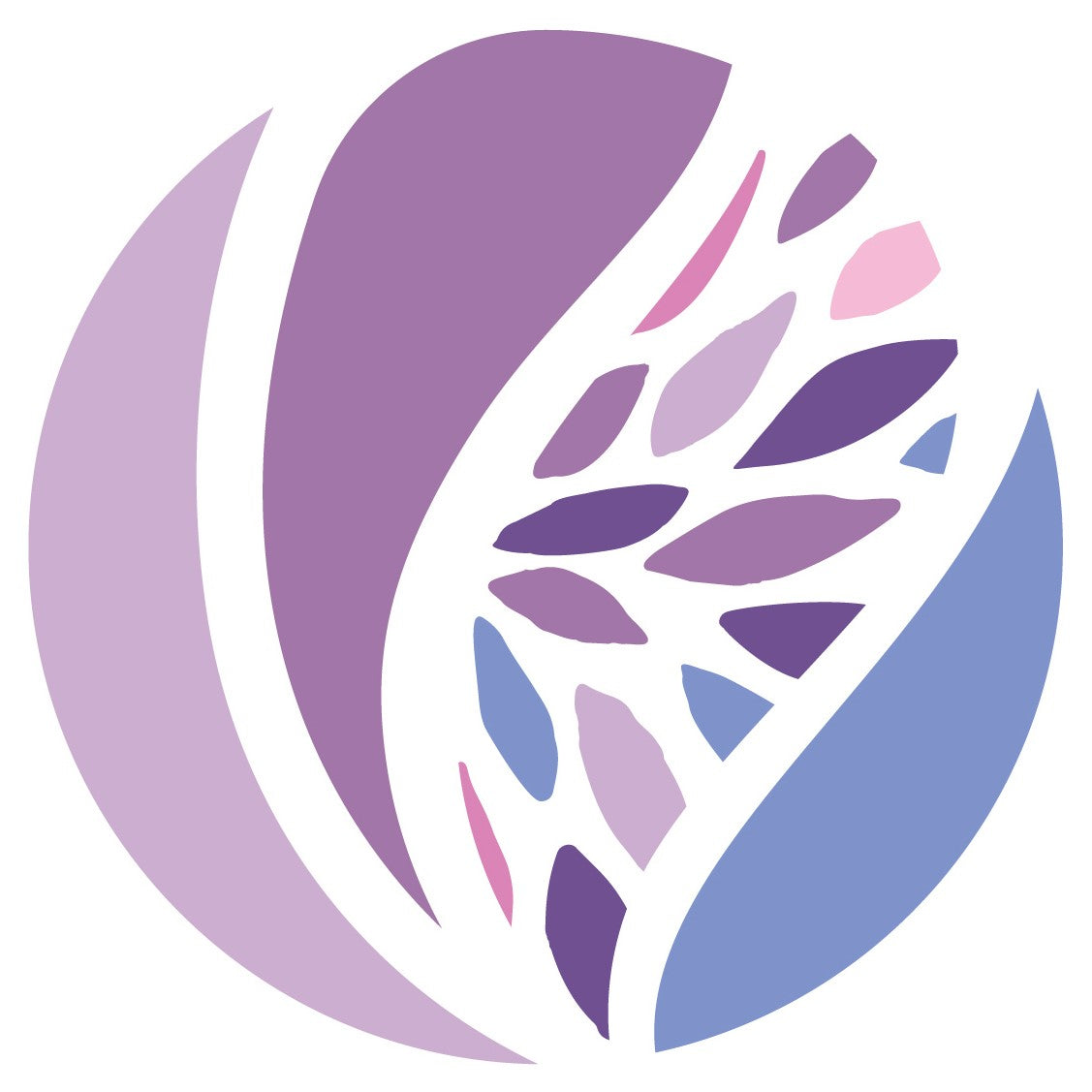 More than fair
Shared Trade
A network of social enterprises addressing sexual exploitation, trafficking, and extreme poverty in 21 countries around the world.
Your Support In Action
Its's a small act, but one that has the power to heal.
Your Support In Action
Its's a small act, but one that has the power to heal.
Your Impact